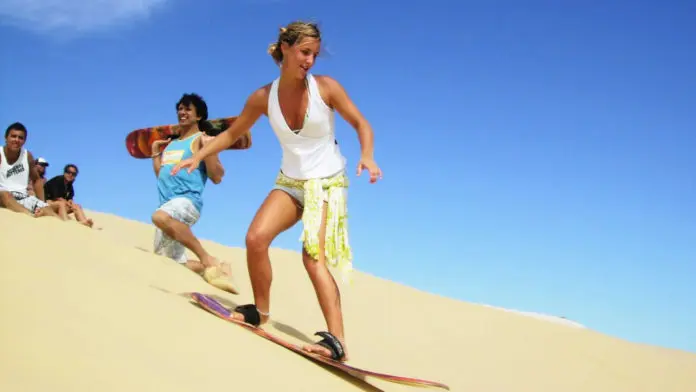 Here are nine South Africa adventures sure to give you a thrill. But fair warning: they are definitely not for the faint of heart.
Bungee jumping in Durban
Feel your stomach in your throat as you step off a catwalk and fall nearly 300 feet into Moses Mabhida Stadium. There's no question that the world's tallest rope swing, located in Durban will you give you the rush of a lifetime. A 550 stair climb to the top – unless you opt for the Sky Car to carry you up – will provide you with stunning 360 degree views of Durban. And plenty of time to second guess your decision to plummet from the sky at 120 km/h!
Moses Mabhida Stadium (Durban) Big Swing, South Africa | Kevin Copley | YouTube
Cage diving off the coast of Gansbaii
If free falling isn't your thing, how about going for a swim? With great white sharks measuring up to 7 metres in length and weighing in at over 3,000 kgs? Off the coast of popular fishing town Gansbaii you'll find Shark Alley, home to one of the highest concentrations of great whites in the world. Why watch the movie Jaws when you can live it?
Surfing from Cape Town to Durban
If the great whites haven't scared you out of the water, try surfing along the coast from Cape Town to Durban. You'll find everything from quiet coves to expansive beaches, and numerous locations to find a killer wave. Mulzenberg, Long Beach, and Scarborough Beach are especially popular. But before you head off to hang ten, check the weather forecast as conditions can vary greatly from day to day and from beach to beach. And, yes, there are sharks in those waters.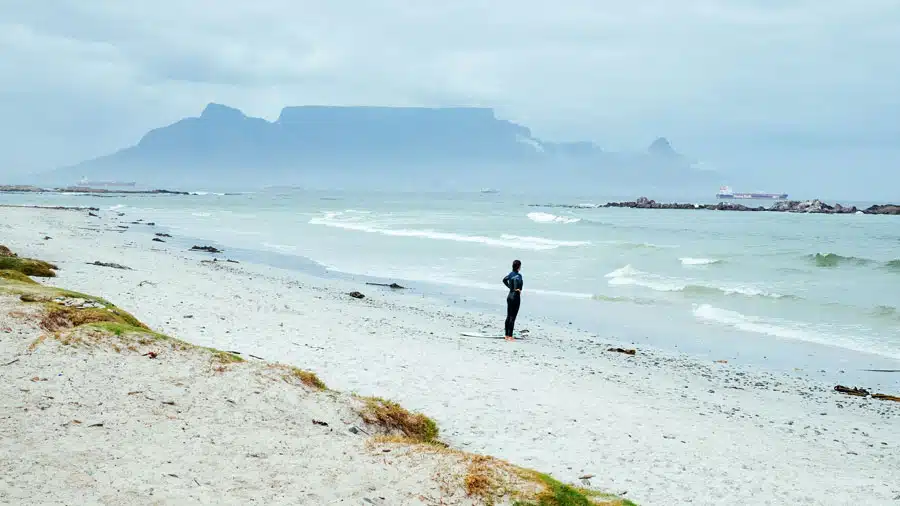 Sand boarding near Cape Town
Or maybe you prefer to surf sand dunes. You'll find plenty of opportunities to shred sand just outside Cape Town. Fly across the sand at Dragon Dune, considered the longest sand boarding dune in South Africa or learn the ropes with trained instructors in Houtbay. Either way, bring plenty of sunblock! And your camera.

Sand boarding near Cape Town, South Africa (Top) | Namastê… ॐ / CC BY
Mountain climbing at Table Mountain
At Cape Town's famous Table Mountain, 350 paths will allow you to climb to the top – 1,066 metres in the air. Or you can save your breath and just climb aboard the Table Top Aerial Cableway which will sweep you up to the top. Either way, you'll feel as if you're actually touching the sky when you reach the summit. And, as a reward for your efforts, you'll find a restaurant up there where you can relax before heading back down.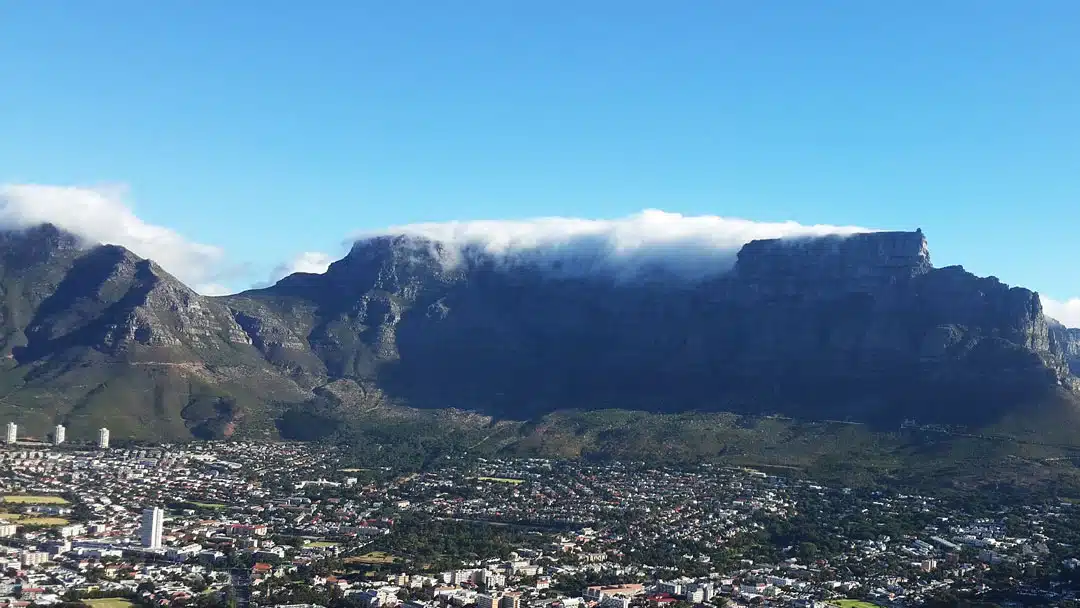 Paragliding off Lion's Head
Not far from Table Mountain you'll find Lion's Head and, in case you still aren't satisfied with throwing yourself off Moses Mabhida Stadium, you can do it again here. At Lion's Head, you'll find plenty of opportunities for tandem paragliding flights with experienced, certified pilots. Views of Table Mountain are absolutely breath taking. Trust us. You won't want to come down.
Tandem Paragliding from Lions Head in Cape Town, South Africa | Extreme Scene | YouTube
Kayaking the St. Lucia estuary
At the St. Lucia estuary, you can kayak with man-eating beasts just waiting for you to fall into the water! Crocodiles, sharks, and hippos will surround your kayak as you explore what is truly untamed Africa. The water here is only about 1 metre deep, dark, murky, and filled with all kinds of things you won't be able to see. So whatever you do: Don't. Tip. The. Kayak.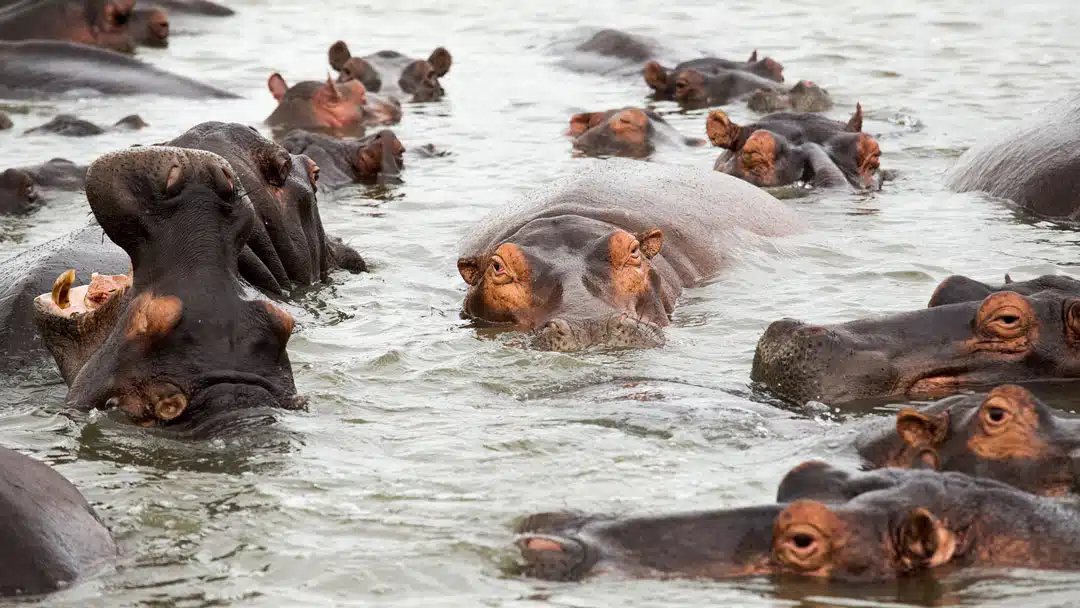 Rafting the Orange River
Africa is home to some of the best whitewater rapids in the world. Surrounded by wild mountains and raw landscape, you'll find no shortage of rapids for beginners or experts. We recommend South Africa's Orange River, a popular location not far from Johannesburg. Here you'll find runs for beginners and experienced rafters.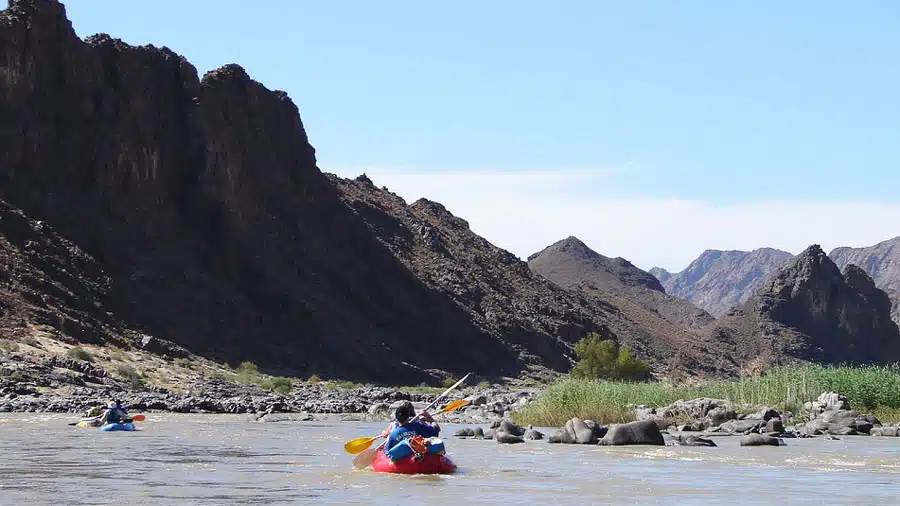 Zip lining in Sun City
What better way to see South Africa's stunning natural scenery than to traverse from one platform to another along a steel cable suspended high above the ground. In Sun City, just two hours from Johannesburg, you'll find one of South Africa's longest, highest, fastest zip lines, averaging speeds of 120 km/h over a 2 kilometre stretch but even reaching speeds of up to 160 km/h. Solo and tandem zip line flights are available and, unlike some of the other suggestions on this list, this adventure is open to children aged 12 and up.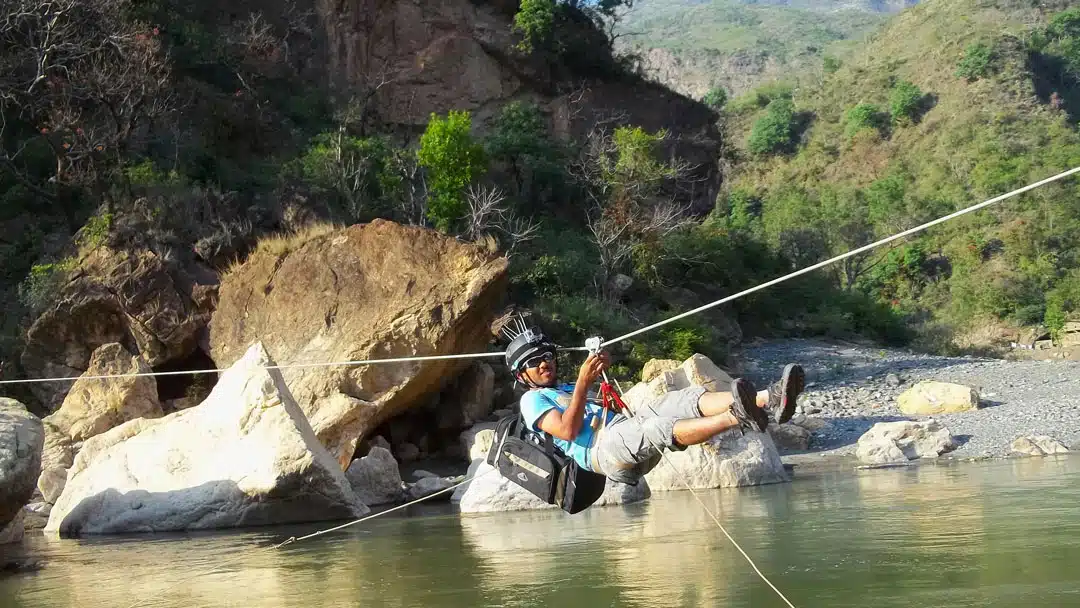 South Africa over land or under water: just do it!
Whether you prefer taking to the skies or swimming the deep, South Africa is sure to provide an adrenaline-pumping adventure you'll never forget. Sure, even the most Xtreme tourists need to go on Safari, visit the wildlife preserves, even take an ostrich for a ride. But if it's high-flying adventure you're after, plan to add some of these suggestions to your itinerary!