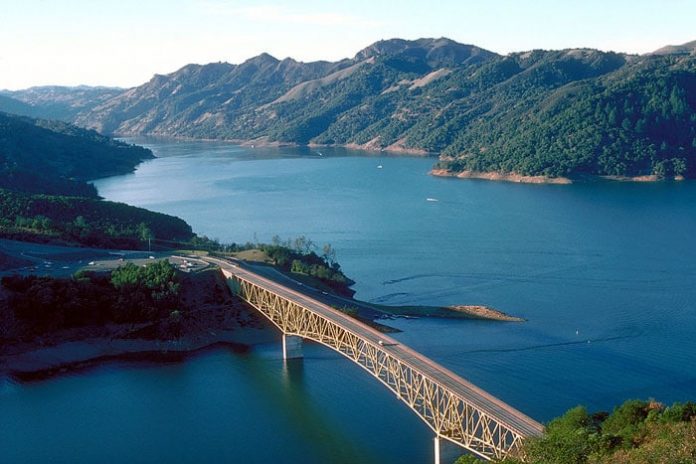 Beautiful vineyards, relaxing landscapes, and – of course – fabulous wine are the essentials of a perfect wine vacation. But with so many great wine destinations around, how do you choose the right one?
Well, we've done the work for you: here are some of our top picks for a winery-hopping tour that begins in quaint Northern California and ends in sunny Argentina.
First Stop…
Napa Valley and Sonoma, Northern California
Northern California's wineries are world-famous. Located just one hour from San Francisco, Sonoma's spectacular scenery and romantic hotels make it a must for wine lovers. And Napa Valley, just north of Sonoma, offers vacationers a choice of wineries, delicious food, and spas. Whether you want to relax poolside, bike through vineyards, or go shopping, your stay in Sonoma and Napa Valley will leave you feeling pampered and refreshed.

Aerial view of Lake Sonoma on Dry Creek in Sonoma County, California, USA (above) | © public domain
On To…
Baja, Mexico
They make wine in Mexico? While it's true that Mexico is more likely to bring to mind images of tequila-tastings than it is wine tastings, Baja's Valle de Guadalupe has in recent years been dubbed "the Next Napa." If you fancy tasting wine under the shade of a beach umbrella, plan your trip to coincide with August's enormous Fiesta de la Vendimia, a non-stop celebration of regional wines. Street musicians, wine and cigar pairings, and bullfights – what more could you ask for? ¡Ándale!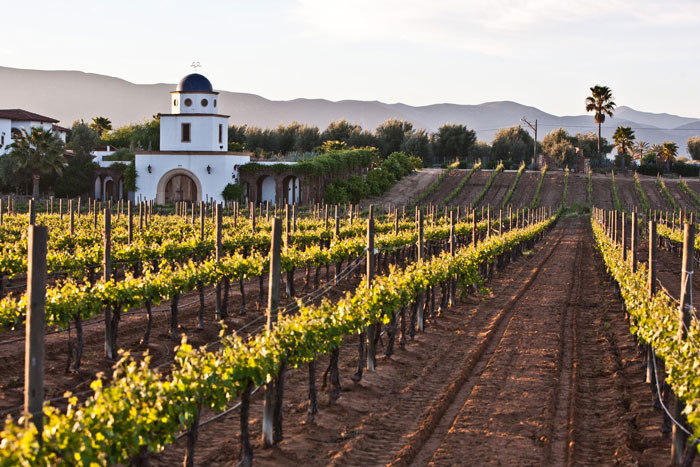 Next Up
Santiago region, Chile
Winery hopping is easy in Chile's Santiago region. Nearby Maipo, Aconcagua, and Casablanca Valleys are home to stylish guests houses, restaurants, and lots and lots of wineries. Whether you have a preference for Sangioveses, Pinots, or Shirazes, you'll have no trouble finding what you're looking for. The region's Mediterranean climate and sustainable farming practices combine to create high-quality wines you're sure to find irresistible.
Last Stop!
Mendoza region, Argentina
You'll know you've arrived when you see llamas grazing in fields adjacent to vineyards. Signature Malbec, Tempranillo, and Torrontés wines, strong sun, and lux adobe villas have tourists coming from all over for a taste of the good life in Mendoza. And with over 1,000 wineries spread out over the region, how could you possibly run out of food and wine pairings, farm to table restaurants, winery tours, and beautiful architecture and landscapes? Mendoza has it all.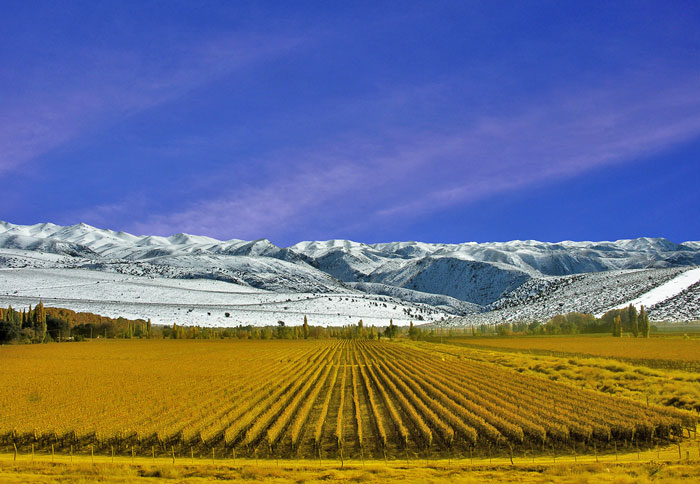 Not even Dionysus, the Greek god of wine, could imagine wine-lover retreats like these. Grab a glass, pour some "cab", and start packing. You're dream wine vacation awaits!