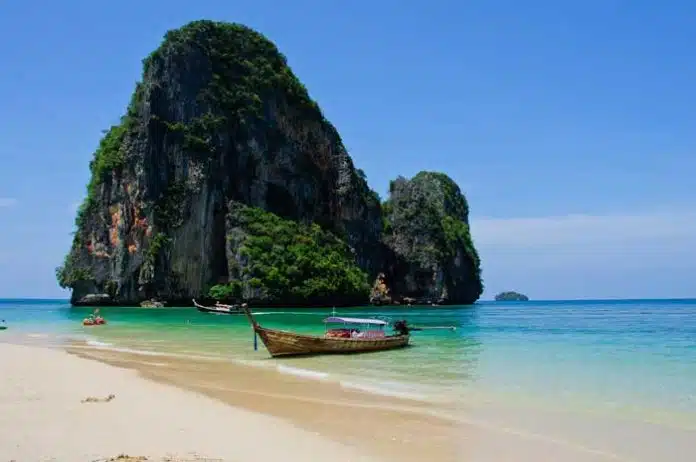 Hold on tight for a beach bum bonanza!
Unrivalled in its size and diversity, Asia is home to some of the world's most breathtaking natural wonders. We take a tour around the coasts of the Pacific Ocean in the east to the Indian Ocean in the south and all the best beaches in between for travellers on a shoestring.
Koh Thmei, Cambodia
If you are a bird watcher or nature lover, this place is perfect for you – the picturesque island of Koh Thmei is a part of Ream national park and home to a staggering 150 varieties of birds! Koh Thmei Island is nearly a 50-minute boat ride from the fishing village in Koh Kchhang during which time you can relax and maybe even spot some wild dolphins. This is an excellent place for those seeking quiet and peace away from the mainland and the abundance of wildlife really makes Koh Thmei a truly unique destination. With panoramic sea views and wooden bungalows, this place feels like paradise. Whether you put up a hammock and relax with a good book or go out snorkelling, kayaking, wildlife-spotting and hiking, Koh Thmei has something for everyone. A must see for backpackers in Cambodia!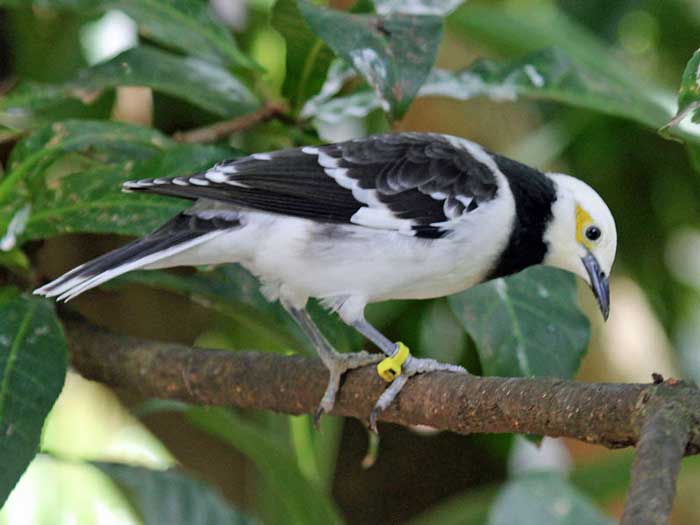 Da Nang, Vietnam
This delightful Vietnamese coastal city was once just a provincial backwater known for its beautiful sandy beaches. A former French colonial port, Da Nang has remnants of its past history and beauty all around. As a lesser known tourist destination, prices are lower than many beach destinations in this area of Vietnam but development is moving at a fast pace and that could change in years to come so enjoy this Vietnamese treasure while you can! Just outside of the city you'll find Non Nuoc Beach – a very clean and well kept beach with fine, white sand and clear, shallow waters to take a dip. After the beach, Bà Nà hills are a great day trip and you can take a breathtaking cable car ride up to the top and visit the historic French village before taking a hike along the Hải Vân Pass enjoying the fantastic scenery looking down on Da Nang Bay and across to the Marble Mountains. With an abundance of pagodas and Buddhist shrines around this area, a stay in Da Nang makes for an excellent historic and cultural experience along with some beach fun.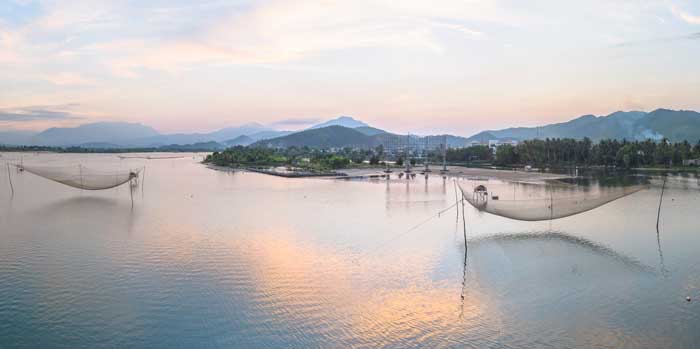 Phra Nang Beach, Thailand
Phra Nang beach is the southern most strip of beach on a the Rai Leh (or Railay) peninsular and just a 20 minute long tail boat ride from Ao Nang beach in Krabi province. This isolated beach resort is famous for everything that you expect from a tropical beach holiday without the expensive price tag. Rai Leh and the surrounding area of Krabi is well-known for its rock climbing, nightlife, kayaking and of course, its world-class sandy beaches. Situated on the west coast of Thailand, the weather in Krabi province can be different compared to the more touristy islands in the Gulf of Thailand and with very cheap direct flights from Koh Samui to Krabi airport, when it's cloudy in the west, you can explore the east coast and a new set of beaches for as little as 1000 baht (20 USD) on a cheap Air Asia flight. The vibe in Rai Leh is more relaxed than the popular tourist islands in the Gulf and your money will go much further. A true destination for relaxation, you can get your favourite massage by the beach for less than $10 for an hour and eat deliciously fresh Thai food while you look out onto the turquoise sea and Krabi's characteristic karst orange-coloured limestone coral cliffs.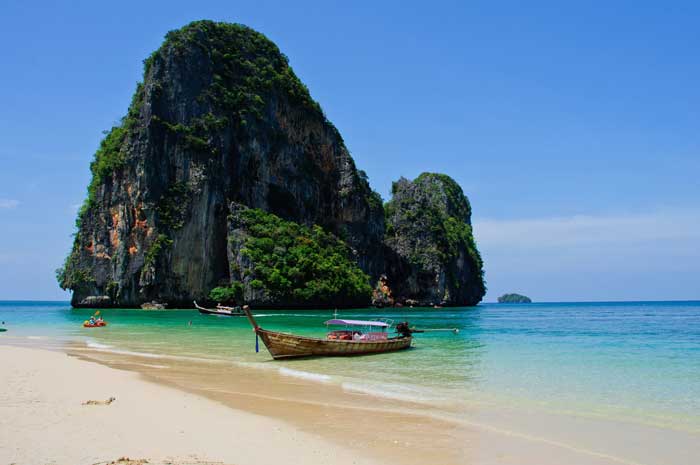 Tioman Island, Malaysia
Mainland Malaysia is not well known for its beaches but there are plenty of islands to be explored around the country and a great place to start is the breathtaking island of Tioman in the Pahang region. Although Tioman is smaller than a lot of tourist destinations, it gives you ample opportunities for scuba diving and snorkelling and was once voted by Time Magazine as one of the best beaches in the world, not without a good reason. The clear blue waters and a relaxing ambiance of the place make it one of the best beach getaways in the region. Good value resorts and cheap chalets are easy to find and there are plenty of coral reefs in Tioman making it a favourite for scuba diving enthusiasts and a phenomenal destination to enjoy all kinds of underwater activity.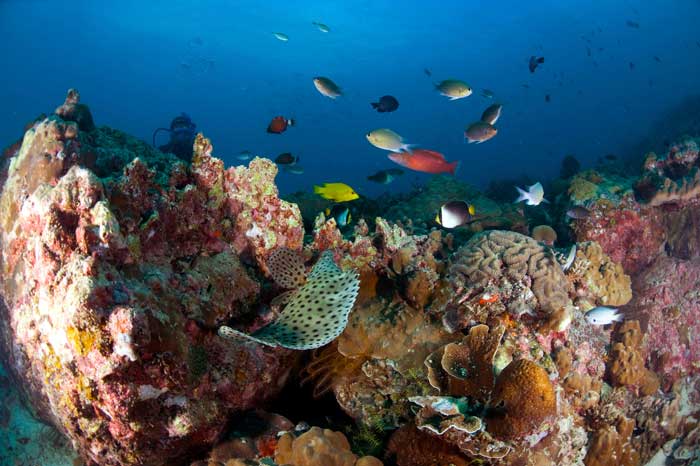 Trincomalee Beach, Eastern Province, Sri Lanka
Sri Lanka, a tiny island south of India, is a rather offbeat place and Trincomalee is one of the less crowded beaches you will find there. If you want the beauty of beaches and temples mixed with the fun and excitement of a scuba diving holiday then Trincomalee is the place to be and visitors frequently spot whales on dives and boat trips. The beaches are famous for their cleanliness and for being peaceful; because of the shallowness of the sea this is a great place to swim or kids as well as adults. Close by there are hot springs and you can get a hotel for the night for as little as $12 – if that's not cheap then what is?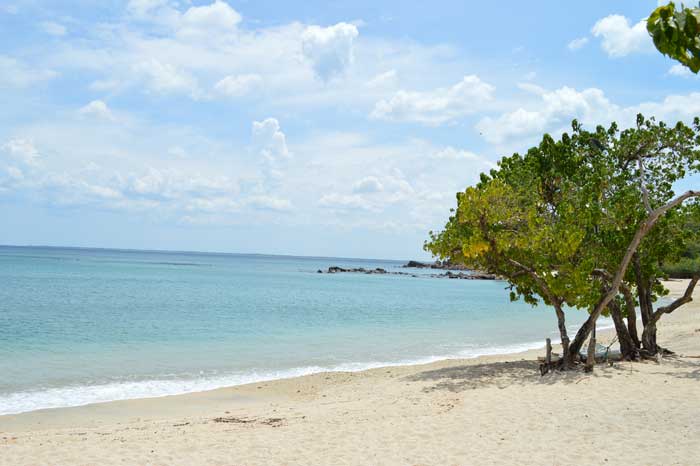 Anjuna Beach, Goa, India
India offers both luxury and budget places to stay. Goa beats most beach holidays when it comes to cheap travel and fun things to do so has been a hangout for beach lovers for a long time. When you're on a budget, staying in cheap hostels is easily done and you can get around by hiring a scooter for as little as $4 dollars a day. During the tourist season, the idillic beach village of Anjuna is known amongst backpackers for its beach parties and flea market which takes place every Wednesday. There is plenty of cheap accommodation in hotels and guest houses at Anjuna beach and when you need to take a break from the fun on the beach, founded in 1595, the historic church of St Michael is well worth a visit.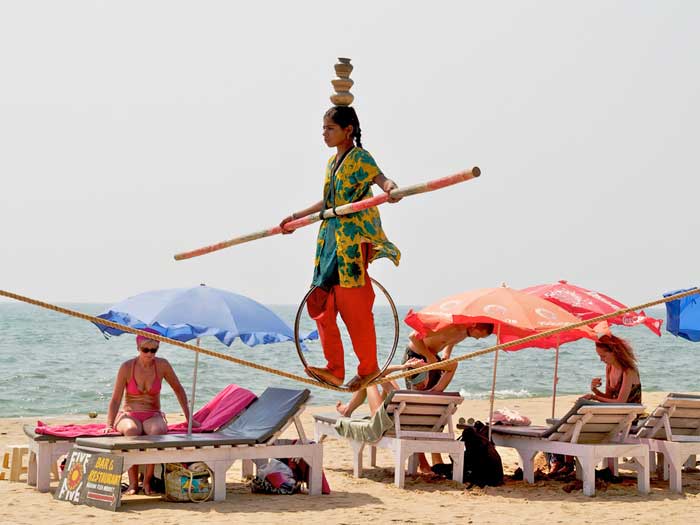 Phi Phi Islands, Thailand
When talking about the best value for money, Thailand keeps coming up. Whether you're chilling on the beach, travelling around in a tuk-tuk or eating out, you can usually manage to do everything on a measly $15 dollars a day! Ko Phi Phi has some of the best beaches in Thailand both in terms of the value for money and impressive beauty. Ko Phi Phi Don and Ko Phi Phi Leh are often known as Thailand's Sangri La and if your thing is to submerge yourself in the beauty of your surroundings while sticking to a budget then this is the place for you! A huge list of beaches are just a long tail boat ride away or take an island hopping tour to get a overview of the history or the area and see the same stunning scenery featured in Danny Boyle's film The Beach.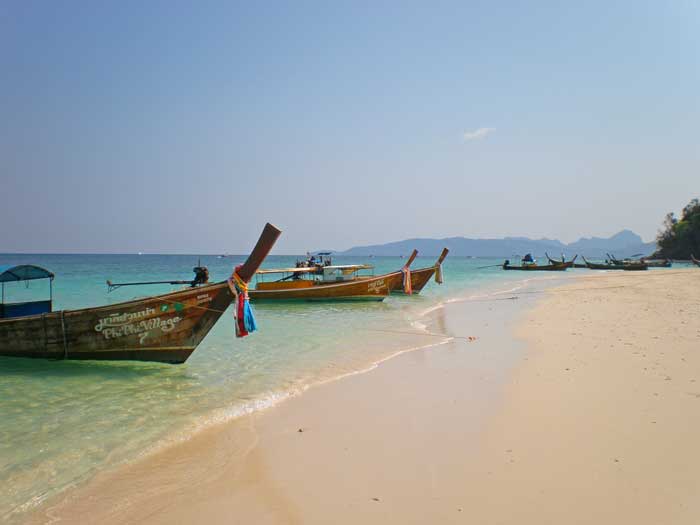 Lighthouse Beach, Kovalam, Kerala, India
When planning a beach holiday in India, Goa is the main destination for tourists but the south of India offers exceptional beaches off the main tourist track. A jewel of Kerala, Lighthouse Beach, is growing in popularity, not only thanks to its sensational beaches but because of cheaper hotels and quieter places to relax. Lighthouse beach gets its name from the 35 meter high lighthouse that is located on a hillock – it's quite a view to watch the lighthouse getting splashed with waves. Beaches and cheap prices are not the only reason to be here and Lighthouse Beach is well-known for having excellent food and being a top spot to experience Kovalam's famous Ayurvedic massage. Backpackers don't need to look so hard to find cheap hotel prices as low as a few dollars per night! While alcohol is available in licensed resorts, the beach is a dry area and is well covered by lifeguards which makes it a great place for kids too.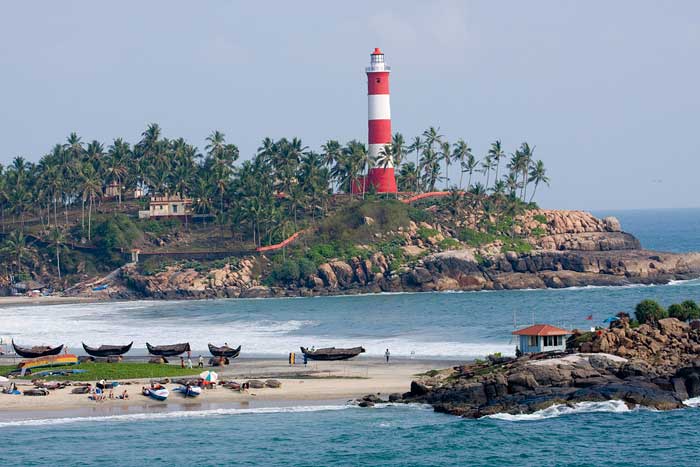 The Gili Islands, Bali, Indonesia
Away from the madding crowds of Bali, Kuta and Batam, the Gili islands have some of the most beautiful and most remote beaches you'll see anywhere on our blue planet. Each of the three islands: Gili Meno, Gili Air and Gili Trawangan has its own unique allure and appeal. Whether you prefer the hip and buzzing restaurants and bars of Gili Trawangan; the local charm of Gili Air or the up and coming Gili Meno, you'l be delighted by this tropical three island paradise. While just a speed boat ride away from Bali, the Indonesian government is committed to preserving these idillic islands and charmingly, motorised traffic is not allowed so the only way to get about is on bicycles and foot or horse-drawn carriages, locally known as "cidomo". Diving around the Gili Islands is a treat for beginners and experienced divers alike, an abundance of marine life and coral formations make for a spectacular day both on or under the clear turquoise water.
If you're travelling on the cheap and looking for a beach hideout we hope you find our list a good place to start planning your trip. The vast continent of Asia has something for everyone so what are you waiting for?