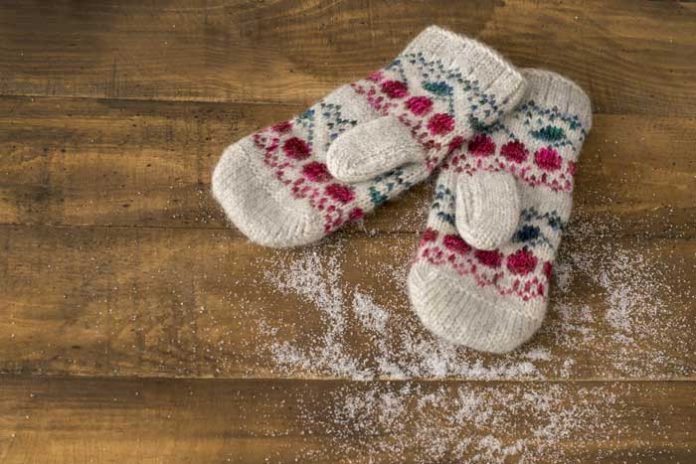 Christmas is a family holiday and we are used to spending it at home in front of the fire with family and close fiends. To be guaranteed a Christmas you'll never forget, why not have a change of festive scenery and travel with your partner or entire family to an exciting holiday destination! To get in the spirit for a Christmas vacation away, look no further than our lineup of the best Christmas destinations around the world.
New York City, USA
No matter what season, the Big Apple has always been a magnet for tourists and travellers from all over the world. In December New York becomes even more magical and the Christmas lights turn the city into a winter wonderland of discount shopping and world-class entertainment for every generation. Whether you see yourself spending your Christmas vacation sipping mulled wine and ice-skating while you marvel at the beauty of the giant Rockefeller centre Christmas trees `or hunting for unique presents in the hustle and bustle of the huge shopping malls and department stores, there is definitely something unforgettable about spending Christmas in New York.
Festive travellers to this amazing city arriving at John F. Kennedy International Airport have just a 12 mile trip to Manhattan and it's luxurious hotels and Yuletide magnificent entertainment.
Paris, France
Paris is known as a city of love and romance and it is a top travel destination all year round. You can find everything you want for your Christmas vacation in the city of light and romance – could there be a more romantic way to spend the holiday than with a visit to the Louvre and dinner at the top of the Eiffel tower?
Uber-stylish boutique hotels, chic restaurants and an amazing blend of historic architecture and culture guarantee that you will have an excellent Christmas experience.Paris is one of the ultimate destinations for all fashionistas hunting for Christmas presents and France's most famous luxury brands such as Dior, Yves Saint Laurent, Chanel and Louis Vuitton all have their largest stores in Paris. Shopping enthusiasts feel as though they have died and gone to heaven when they walk into the post-Christmas Paris sales at Galeries Lafayette.
After arriving at Paris' Orly or Charles de Gaulle Airport you can be sipping champagne by the river Seine within an hour.
Vienna, Austria
Vienna is one of the most famous European cities when it comes to history and culture. The city center is adorned by the captivating street of Mariahilferstrasse, where beautiful historic architecture comes together with fashionable global brands. This street is especially interesting for those looking for high-end designer Jewellery and clothing. Next have a stroll though the world-renowned food market or "Naschmarkt" for an unmissable sensory explosion of local and Middle Eastern delicacies. Vienna has everything and more to make your Christmas holiday break truly unforgettable.
Vienna International Airport is located in Schwechat just 10 miles southeast of the city centre so you can be checked in to your Christmas holiday retreat and sampling Viennese gastronomic specialities such as Wiener Schnitzel and Sacher cake in no time.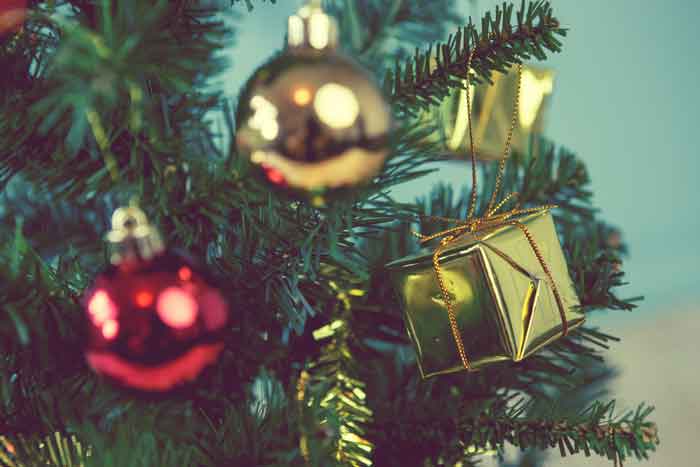 Cape Town, South Africa
Cape Town, is a jewel in South Africa's crown and one of the most exciting destinations for a December getaway to the sun. Cape Town can deliver like any famous tourist destinations and has modern stores, large concert halls and sports arenas. On top of what you would expect from a major international vacation destination, Cape Town is an African adventure of exciting safari trips, water sports and even scuba diving with sharks! Whatever activities you choose, you will definitely enjoy a magnificent and unforgettable Christmas experience in Cape Town.
Cape Town International Airport is the city's primary airport and only a short 20 minute taxi ride from the city centre so within an hour of your arrival you can be looking down on the awe-inspiring view of the "City Bowl" from the top of the majestic Table Mountain.
Courchevel, France
If you dream of a snow sprinkled Christmas and looking out of a log cabin's window over sparkling white trees and rooftops, then Courchevel could be your best bet for a magical Christmas for the whole family. This French ski resort has the stylish charm of the Alps, and boasts a wide range of winter activities for everyone from unbeatable ski conditions and facilities to a royal pampering in exclusive couples spas and wellness hotels. If you have time you can even enjoy both by spending your days on the ski slopes and the evenings in the relaxed and chic surroundings of a spa hotel. Courchevel is a luxurious and beautiful ski destination for a 5-star Christmas holiday with family or friends.
You can get cheap flights to fly to Courchevel however with a short runway at over 1800 meters, it's not for the faint-at-heart. If you prefer to drive, there are several airports within a 2-3 hour transfer range, such as Lyon, Grenoble or Chambery but you'll probably find the cheapest flights to Geneva.
Tenerife, Canary Islands

Tenerife in the Canary Islands is a very popular European winter sun destination and in December temperatures are usually a very pleasant 80°F (27°C). Tenerife offers beautiful scenery, picturesque towns and villages, and amazing local products to indulge in, especially the local wine. If you don't want to swim in the ocean for Christmas but just want to enjoy warm and sunny weather, Tenerife has plenty to keep you busy while you explore this UNSECO World Heritage Site and the third largest volcano in the world! Tenerife and the Canaries are definitely a great choice for a heavenly Christmas holiday in the sun, especially considering the fact that many airlines offer cheap flight tickets and special offers at Christmas. Tenerife has two airports – Tenerife South and Tenerife North so wherever you land nothing is too far.
Bali, Indonesia
Bali is an incredibly popular tourist destination in December and January because the monsoon season has already passed and the average temperature is a balmy 80°F (27°F). The most expensive part of a trip to Bali is always the airline ticket but, as you know, Cheap Dot Flights can help you with that and then you'll find the rest of your Christmas holiday very affordable. Apart than laying on the beach and eating BBQ Christmas turkey, popular things to do include spa and wellness packages, diving trips in the Coral Triangle and sight seeing tours around the island. Bali is the perfect destination for a relaxed beach holiday but also offers enchanting historic sights. The island has a rich historic and religious heritage, and the locals are especially proud that they have managed to preserve their religious tradition which is evident in their everyday life and architecture, magnificent temples and palaces. Bali's unique blend of modern tourist resorts are perfectly combined with lush nature and long, shady beaches to make this a chilled-out Christmas holiday vacation for everyone.
The main Bali airport, is the Ngurah Rai International Airport which located 13 km south of the city of Denpasar so you'll be off the plane and dipping your toes in the sea quicker than you can say "Christmas tree".
Dubai, UAE
Dubai is another popular travel destination for shopaholics and fans of extravagant self-indulgence all year round. The December weather is dry and approximately 80°F (27°F) which makes this a great choice of vacation destination in the winter season if you enjoy spending the winter holidays in the sun with first class hotels and restaurants. Dubai is a city where everything is grand and majestic. A Christmas in Dubai would take you to the world's largest shopping mall, the world's largest indoor ski resort, the world's tallest building, the world's largest indoor aquarium and very soon, the world's largest amusement park! If big and bold is your thing Christmas in Dubai could be the destination for you and you'll find opulence and amazement on every street corner.
There are regularly cheap flight deals to Dubai International Airport and the national airline, Emirates, has its own new and jaw-droppingly flash terminal. As Dubai is one of the world's busiest airports a top-tip is fly Emirates and dodge the crowds by passing though the new terminal.
Phuket, Thailand
Sun-seekers and fans of exotic beaches and warm weather look no further! With over 1000 hotels and resorts, Phuket is definitely one of the best Asian destinations to escape the cold in winter. Lots of airlines offer cheap flights to Thailand starting from just $600. Once in Phuket, you can relax and enjoy the beach and some diving or grab your backpack and hop across the many beautiful Thai islands including the world famous Koh Phi Phi, Koh Lanta and Koh Samui. Take a short speedboat ride or relaxing long tail boat trip across the sea to catch the breathtaking orange and green landscape of the Krabi province and find its hidden jewel, Railay Beach. If you're short on time, at prices from just 20$, you can take internal flights from Phuket to Koh Samui and Krabi and get a taste of more stunning islands on a whistle-stop tour of the south of Thailand.