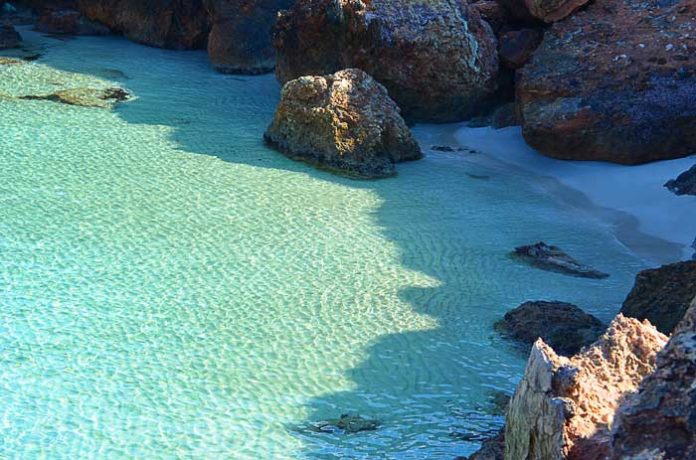 With this infographic to hand, a beach towel, sunscreen, funky shades and killer swimwear are all you need to enjoy Ibiza's best beaches! Our essential guide takes you on a balearic beach bash around the White Island to its 15 most beautiful, iconic and popular beaches.

So there you have it, beautiful beaches with unspoiled natural landscape and
 sea floor like Las Salinas (01) or Aguas Blancas (14). On top of that, the island has the not to be missed iconic beaches representative of Ibiza's hippie culture like 'Benirrás' (15), known by the drumming ritual at sunset every summer Sunday.
Along side these chilled beaches, you have Ibiza's hugely popular beaches known for all-day/all-night parties. 'Playa d'en Bossa' (06), known for the Bora Bora beach club, Space (closed 2016) and the legendary DC-10 is the most well-known of these beaches and as many revellers visit Playa d'en Bossa to go clubbing as they do anywhere on the rest of the island.
As an extra helpful tip, the infographic gives you the "Expected Occupancy" of the beach in high season (July and August) to help you decide where to chill and were to party during these insanely popular months.
Renting a villa is one of the best ways to enjoy your stay and Cheap Flights recommends contacting Kelosa for Ibiza real estate rentals.
The information is based on opinion from different sources including comments from locals, travellers as well as online articles. of course, Ibiza's fun and splendor doesn't stop here and among the rest of the more than 50 beaches, there are some real beauties more than worth a visit. Opinions differ so to get the most out of your stay in Ibiza, we encourage you to visit as many beaches as you can!

________